Preamble
School of Advanced Studies offers need-based fellowship courses targeted towards competency and skill enhancement for postgraduates in various health disciplines. The efforts are made to focus on emerging areas, so that students can be trained in locally useful and globally relevant health disciplines.
Vision
The National Educational Policy 2020 advocates:
Stand-alone health science universities shall aim to become multidisciplinary institutions offering holistic and multidisciplinary education as well as organically evolve into institutions/clusters offering both seamlessly and in an integrated manner by 2030
In view of this mandate of the National Policy, vision of the school is to become a centre of excellence to produce scholars in need based locally useful globally relevant academic and interdisciplinary courses with the focus on skill enhancement upholding Scientific and ethical principles.
Highlights of the Fellowship Programme Offered By the School of Advanced Studies
Research Workshop
Research Project
Skill training opportunities with Focus on Competency based learning/ Virtual Lab
E-portfolio
Externship at Centers of Excellence
FELLOWSHIP PROGRAMS
To incorporate the best practices of all streams for the purpose of improvement of healthcare, SOAS has undertaken various fellowships under the Faculty of Medicine (22), Faculty of Dentistry (8), Faculty of Physiotherapy (3), Faculty of Ayurveda (2), Faculty of Nursing (4) and Faculty of Interdisciplinary Sciences (5) and is open to many more in years to come.
Faculty of Medicine

Fellowship in Interventional Radiology

Fellowship in Cardiac Anesthesia

Fellowship in Gynaec Endoscopy

Fellowship in Infertility

Fellowship in Gynecological Oncology

Fellowship in Geriatric Medicine

Fellowship in Critical care

Fellowship in Pain Management

Fellowship in Neuro-Anesthesia

Fellowship in Neonatal Intensive Care

Fellowship In Minimally Invasive Neurosurgery

Fellowship in Addiction Psychiatry

Fellowship in Learning disability and Neurodevelopmental disorder

Fellowship in Endoscopic sinus and Skull base Surgery

Fellowship in Cytopathology

Fellowship in Clinical Hematology

Fellowship in Oncopathology

Fellowship in Laboratory Medicine

Fellowship in Infection Control practices

Fellowship in Clinical Embryology
Faculty of Dentistry

Fellowship in Immuno-Histochemistry

Fellowship in Microendodontics

Fellowship in Cleft Orthodontics

Fellowship in Oral Oncology

Fellowship in Cleft and Craniofacial surgery

Fellowship in Maxillofacial Prosthodontics

Fellowship in Esthetic Dentistry

Fellowship in Maxillofacial Trauma
Faculty of Physiotherapy
Fellowship in Stroke Rehabilitation

Fellowship in Manual Physical Therapy
Faculty of Ayurveda
Fellowship in Ayurveda Oncology
Faculty of Nursing
Fellowship in Evidenced based nursing
Faculty of Interdisciplinary Sciences
Fellowship in Occupational and Environmental medicine

Fellowship in Neurophysiology

Fellowship in Ethno pharmacology

Fellowship in Palliative Care
DETAILS ABOUT FELLOWSHIP COURSES 2022-23
Click Here
Dr. Shraddha Jain, Director School of Advanced Studies (SOAS)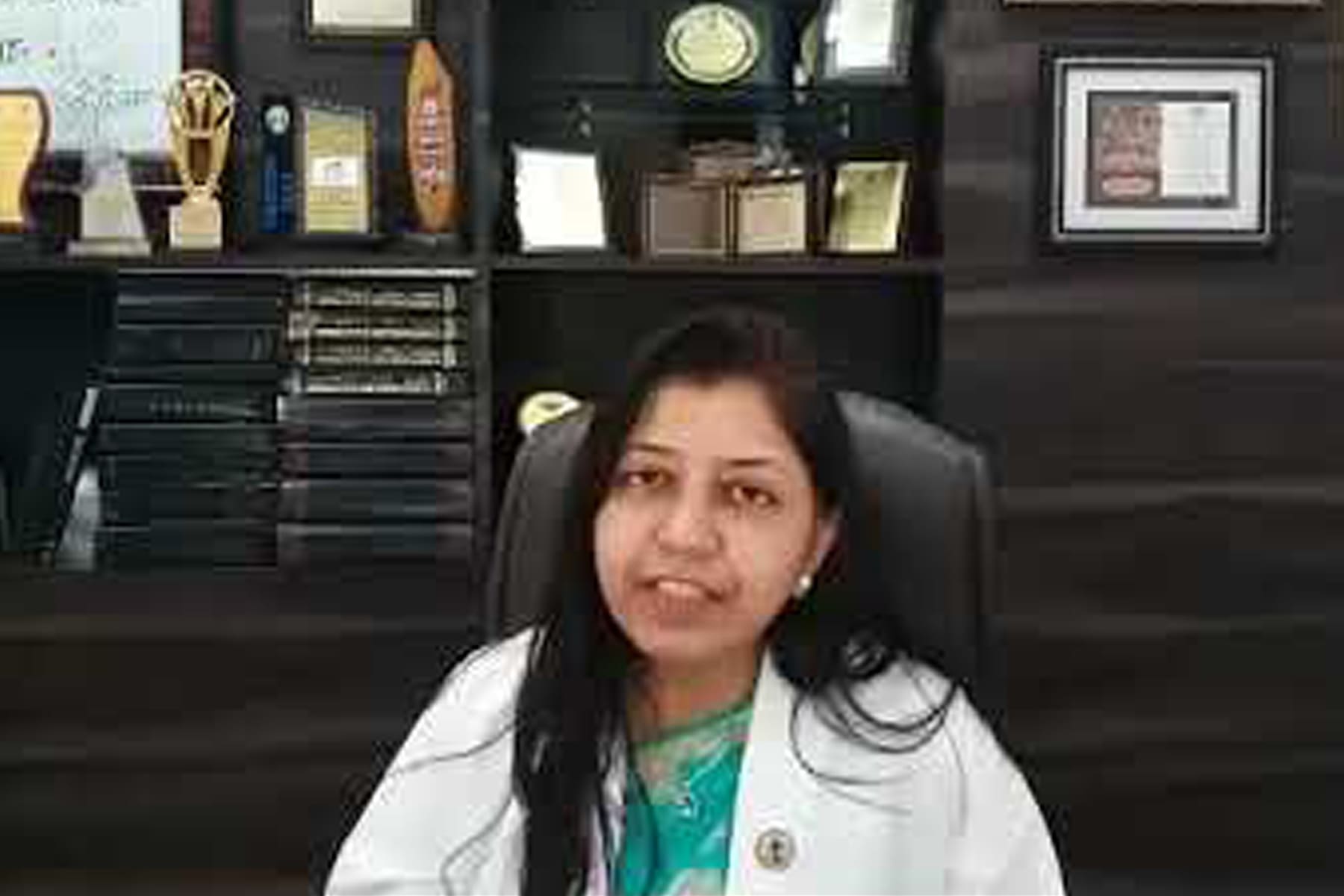 Professor: (ENT), JNMC
Director : School of Advanced Studies
Contact Details:Department of Otorhinolaryngology and Head-Neck Surgery, JNMC, DMIHER (DU) Incharge, Vertigo & Neuro-Otology Unit & Skull-Base Surgery Unit
Mobile:9881836366
Email : sjain_med@yahoo.co.in
CONTACT PERSONS
Sr. No.
Name of the Member
Designation
Email
1
Dr. Shraddha Jain
Director, School of Advanced Studies DMIHER(DU)
sjain_med@yahoo.co.in
2
Dr. Ashish Anjankar
Member Secretary, School of Advanced Studies DMIHER(DU)
ashish.anjankar@dmiher.edu.in
Core Committee SOAS
Sr.No.

Name of the Member
Designation

1

Dr. Vedprakash Mishra, D.Sc
Pro-Chancellor & Chief Mentor & Professor Emeritus

2

Dr. Lalitbhushan Waghmare, Ph.D
Vice Chancellor & Mentor, SOAS

3

Dr. Shraddha Jain, Ph.D
Director, SOAS

4

Dr. Gaurav V. Mishra PhD

Pro VC, Interdisciplinary Sciences

5

Dr. Ashish Anjankar, MD

Member Secretary, SOAS

6

Dr Sandhya Pajai MD

Fellowship Coordinator, Faculty of Medicine

7

Dr. Archana Thool, MS
Fellowship Coordinator, Faculty of Medicine

8

Dr. Pallavi Daigavane, PhD

Fellowship Coordinator, Faculty of Dentistry
Editor, Journal of School of Advanced Studies

9

Dr. Sharayu Belkhode, MDS
Fellowship Coordinator, Faculty of Dentistry

10

Dr. Roshna Bhutada, MD

Fellowship Coordinator, Faculty of Ayurveda
Co-Editor, Journal of School of Advanced Studies

11

Mrs. RuchiraAnkar, M.Sc.
Fellowship Coordinator, Faculty of Nursing

12

Dr. Pratik Phansopkar M.PTh.
Fellowship Coordinator, Faculty of Physiotherapy