Testimonials
Students Testimonials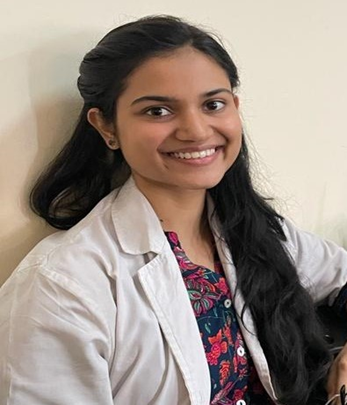 Fatimah Kazi
Programme :
Physiotherapy
Ravi Nair Physiotherapy College is an excellent place to pursue studies in physiotherapy. Our college offers the best in academics, research, and co-curricular activities. The labs are well equipped as well. A Conducive environment, as well as effectively designed resource materials, have created a student-friendly university. Apart from conducting regular lectures, our University focuses on competency-based learning. The school of virtual learning has provided multiple valuable assets for acquiring important practical skill sets. The clinical skills of students are enhanced due to high patient flow and exposure to various types of cases in the hospital. The teachers and mentors are dedicated and also really helpful. DMIHER university is one of the renowned N.A.A.C. accredited deemed to be University in India. It gives me immense pleasure to say with pride that I have completed my B.P.T from this University.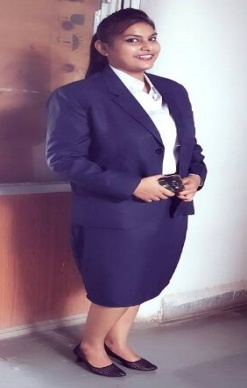 Mercy B. Joseph
Being an alumni since year 2017 is indeed a great experience for me. The best thing being connected to Datta Meghe Institute of Higher Education & Research (Deemed to be University) even after graduation as alumni has given me many memories to remember. It is the heart of the university where, we are still connected with each other. Alumni meet is a great way of reviving the olden but the golden times where we can laugh together, share memories, celebrate a get-together with teachers, friends etc., in a unique and unforgettable manner. It also helps in maintaining professional bond which helps you to stay connected with someone from same profession to share and gain knowledge from them. For me it has been the best way of cherishing the past experiences in DMIHER. It is an annual event conducted every year. It has always been a heart's desire for me to stay connected with my loved ones including my teachers and my friends too and I was able to fulfill it through the alumni meet at DMIHER. It is a moment of great joy for me when I'm able to see and meet in person the people I adore a lot.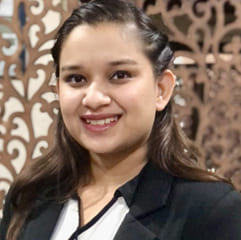 Priyal Shrivastava
It always feels special being a part of DMIHER University. It's amazing to see how the university has excelled in deepening its academic offerings and research focus over a period and how it strives to sharpen the skills of the budding doctors towards competency building. I am very proud that it is one of the renowned NAAC accredited multi-disciplinary deemed to be University in India. I believe our faculties are truly a prized asset of our institution. My institution goes an extra mile to provide its students with varied opportunities in academics, research and co-curriculars making the journey at DMIHER a holistic treat!
Parents Testimonials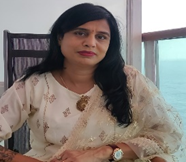 MRS. ANURADHA GULRANDHE
Programme :
Physiotherapy
I am pleased that my daughter is studying in Ravi Nair Physiotherapy College. The college offers students a thorough curriculum in addition to several opportunities to develop their personalities and discover their hidden potentials. The infrastructure is amazing with quality classrooms, a well-equipped library and school of virtual learning provides a way better understanding on dealing with real life situations. Overall the college is continuing to provide support by preparing students to face the real world. The DMIHER(DU) actually delivers on its commitment to bring out the best in each of its students.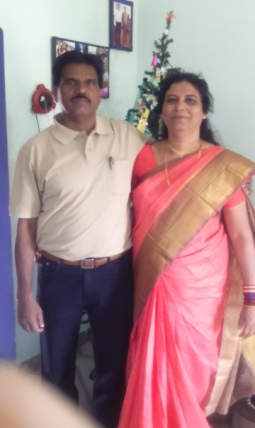 Mr. Benhar Joseph & Mrs. Kanchan Joseph
It has always been our dream to get the best possible education for our child from a well renowned institution, and we were able to fulfill this dream through Smt. Radhikabai Meghe Memorial College of Nursing, Datta Meghe Institute of Higher Education & Research (Deemed to be University). It has always been proved as the best Institute for education and also for intellectual, physical and moral development of students. We express our deep sense of gratitude to all the teaching staffs, the non-teaching staffs and also the management for helping and guiding our child in best possible way throughout the sessions. The best thing we found about this Institute was that our child was able to stay connected even after graduation which helped her to grow even more was through the alumni meets. The alumni has been found the best way of staying in touch to explore more and to stay connected with her teachers and batchmates. This institute has given much more than education to our daughter and it's a great privilege for us to be a part of this institute.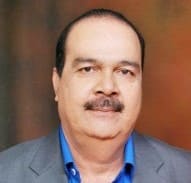 Sirsmith John
The DMIHER University with it's distinguished Faculty and resources provides maximum possible opportunities to students to expand their horizons and apart from making them a good healthcare professional it also makes them a responsible and worthy citizen of this country.
Alumni Testimonials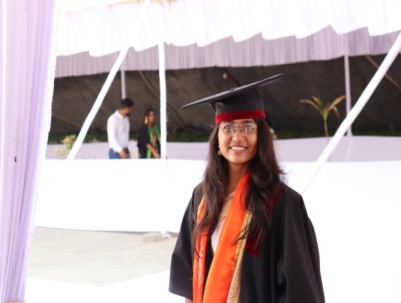 Dr. Rozina M. Raza Sheikh
I consider myself fortunate for getting a chance to study at a college like MGACH&RC. Firstly, it has a brilliant education system and state-of-the-art facilities to complement it. The audio-visual lectures on LRM and well-equipped practical labs make learning quite simple and thus one is hardly left with any doubts. However, if still there's any, our erudite teaching staff is always ready to help us out. They are easily approachable and cooperative. Moreover, having a Rasashala with preparations going on every single day and a Herbal Garden laden with greenery inside the campus makes learning extremely pleasant and interesting. I would specially mention about bed-side teaching during postings, as it has inculcated the best of examination skills I could ever posess. 
At last, I would just like to add that MGACH&RC has prepared me not only to be a Vaidyaa , but a human being that can relate to our patients, a colleague that blends well with everyone in the team, and a student who is always motivated to learn more for the betterment of our patients.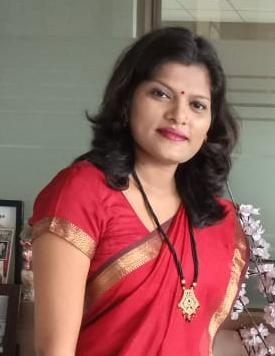 Dr.Sanjiveeni Kamble
Programme :
Associate professor at Dr.D.Y.Patil college of Physiotherapy,Pune.
Hi, RNPC it Is My Mini Maher, I am not born in Our hospital , otherwise I can say am born and brought up in RNPC as my UG & PG from RNPC , I am very proud of that . RNPC gave me lots of memories specially The best Teachers & Mentor specially Dr. Suvarna Ganvir Mam & Dr. Shyam Ganvir Sir not only for that period but also in further life also . The seniors like real mentor who always gave us importance tick marks and help us in exam . juniors who help in all posting . we were like a small family. Special memories of GFC 10 days , various days and program that was main USP of our college. I fell always lucky as I am Alumni of this esteem college.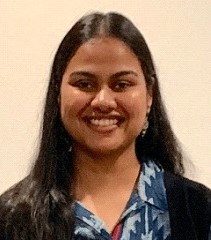 Anuradha Nayudu
Programme :
Masters in Public Health, Epidemiology (Oral Health Research)
The Bachelors Of Dental Surgery (BDS) program offered at Sharad Pawar Dental College, Sawangi, serves as a fast-paced (five-year), fully immersive training program in the fields of oral health sciences, dental technology, and dental research. During the program, students work together and with top-ranked dental faculty, medical doctors, and researchers to learn to analyze, diagnose, and treat all manners of dental diseases and disorders. Students develop a great clinical acumen owing to the training and the amount of hands-on experience with the patients. Graduates of this program go on to work in private clinical setups, academics, and research fields. The training, networking opportunities, infrastructure, and resources offered by the dental program at SPDC are unparalleled in central India and should be considered by anyone looking for a career in Dental Surgery. " Currently in The University Of California, Irvine, USA