Shalinitai Meghe College of Nursing, Salod (H), Wardha, was established in 2023 with an annual intake of 100 for the B. Sc. Nursing Course. Located in the picturesque FEAT Campus of DMIHER University, with a separate wing, the college strives to follow the footprints of care and devotion of great social leaders like Mahatma Gandhi and Acharya Vinoba Bhave, with the expediency of multispecialty and super-specialty services rendered by parent hospital Shalinitai Meghe Superspeciality Centre, Sawangi Meghe.
Shalinitai Meghe College of Nursing comes under the ambit of Datta Meghe Institute of Higher Education & Research (Deemed to be University), with NAAC accreditation 'A++' grade, making it one of the highest-ranked Universities in the Country. It was placed in 'Category-I Deemed to be University as per the University Grants Commission (Categorization of Universities only) for grant of graded autonomy, regulations 2018. SMCON aspires to be the center of excellence for training in Nursing Education through Evidence-Based Nursing Practice, competing to be in the Global Scenario.
Dr. Ranjana Sharma, Principal, SMCON Wardha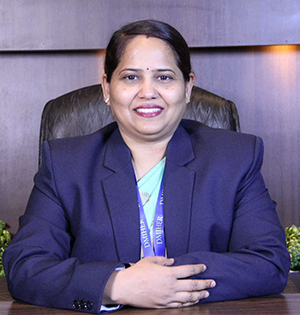 Qualification: PhD in Nursing (Medical Surgical nursing)
Experience: Teaching Experience – 15 Years
DOB: 09/07/1979
Residential Address: Doctors quarter no. 12, AVBRH Campus, Sawangi Meghe, Wardha, Maharashtra, India.
Mobile: 9960027855, 9834644170
Email: ranjana.msn@dmiher.edu.in, ranjanasharma1234@rediffmail.com, smconbsc@dmiher.edu.in, dmiherdu_smconbsc@dmiher.edu.in